The Monastery of Hryssoskalitissa (golden stair) (or Chrysoskalitissa, GR: Χρυσοσκαλίτισα) is located at the southwest part of Kissamos, 70km away from Hania. It was built during Venetian rule on the site of St. Nicholas monastery. The church of the monastery is dedicated to Mother Mary and the Holy Trinity and is celebrated each year on August 15 (Dekapendavgoustos).
The monastery is built in the shape of a fortress, on a 35m high rock, and pilgrims visiting have to follow a staircase carved on it with 98 steps. According to the tradition, the last one was made of gold but only faithful people could see it ( hence the name of the monastery from the words Hriso meaning gold and Skalitissa meaning of the stair). According to the tradition, however, the Patriarchy in Constantinople gave the gold step to the Ottoman sultan in order to achieve better treatment for the Christians.
In 1900 the monastic order resident on the monastery was disbanded by the Turks and its lands sold. Solitary monks however continued to live there and maintain the old building as best as they could.
During the Second World War, the Germans expelled the monks and turned the monastery into an outpost, resulting in damage from allied attacks. When the Nazis left, the monks returned to the monastery.
Today the monastery is open to the people and attracts a lot of visitors especially during the summertime.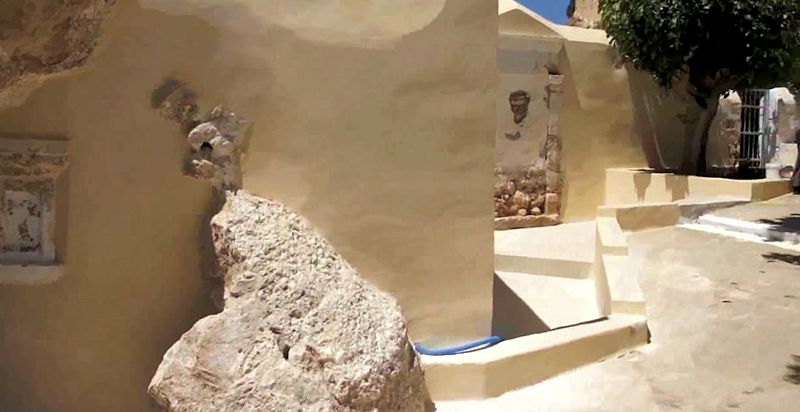 The Church of Saint Gregorios (GR:Άγιος Γρηγόριος) at the beginning of the alleyway that leads to the monastery.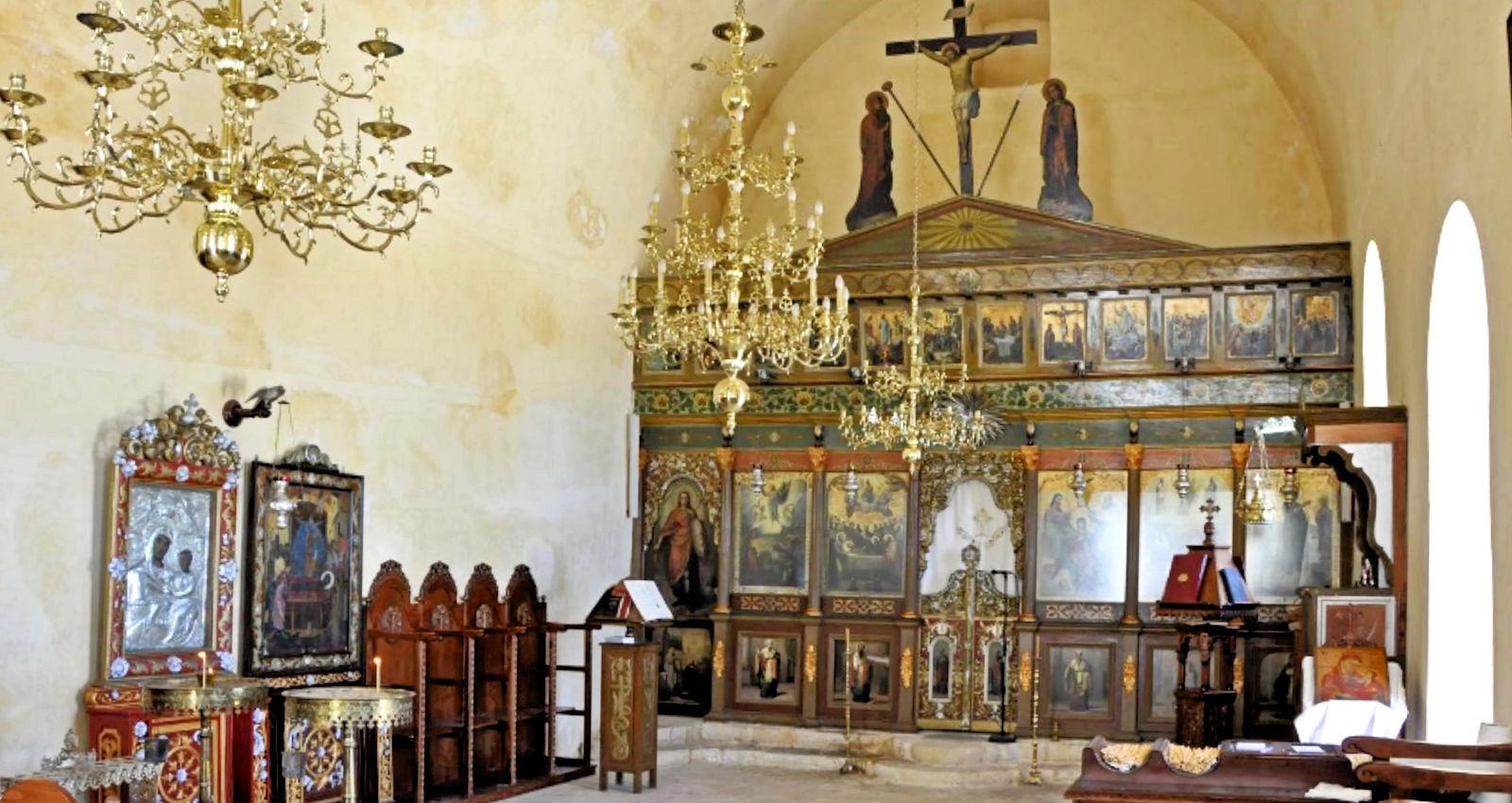 In the church there is the icon of the Holy Mother, which was the reason for the monastery to be built. It is said that during the period of iconoclasm, someone in order to protect it, brought it here and hid it, in niche of a rock.
Years later a farmer saw a vision that guided him to find the icon and build a church dedicated to the Holy Mother.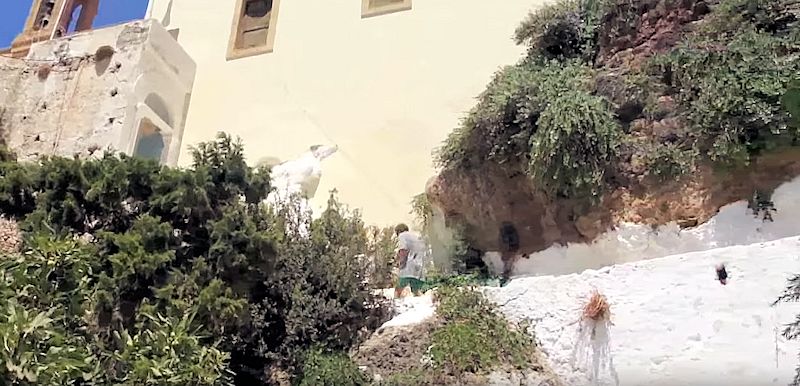 After the massacre in Elafonissi in 1824, the Turkish-Egyptians passed from Chrysoskalitissa, and decided to destroy the monastery. They did not, however, because a swarm of bees who had their nest in a crypt just before the entrance, prevented them.
Climbing the stairs to the monastery we see the entrance and to the right the crypt where the bees had their hive.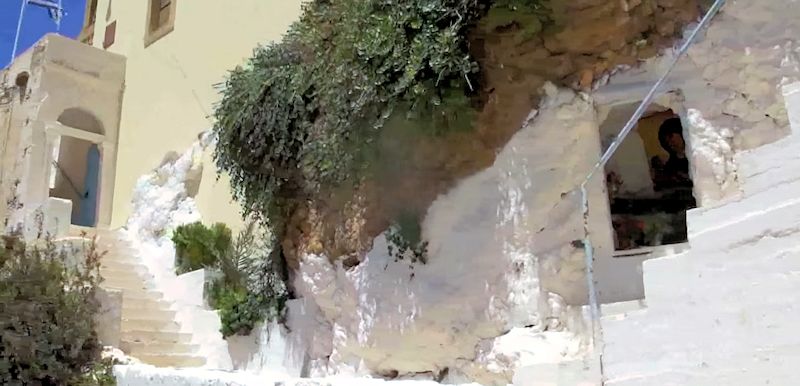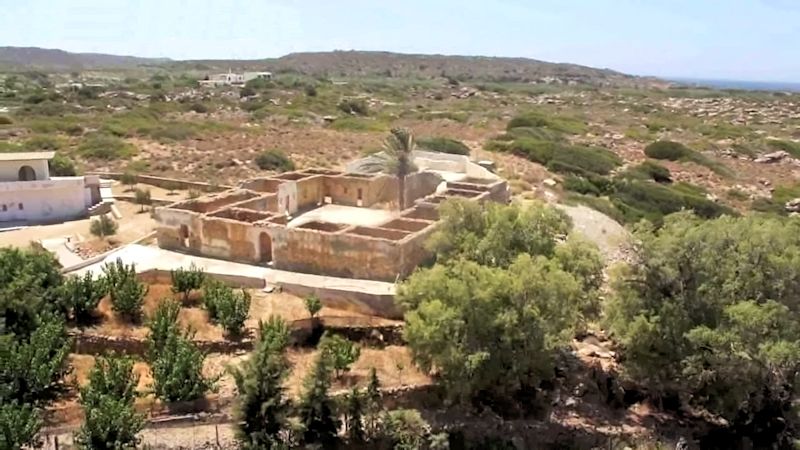 The ruined cells of the nuns as for many years in the past the monastery operated as a nunnery.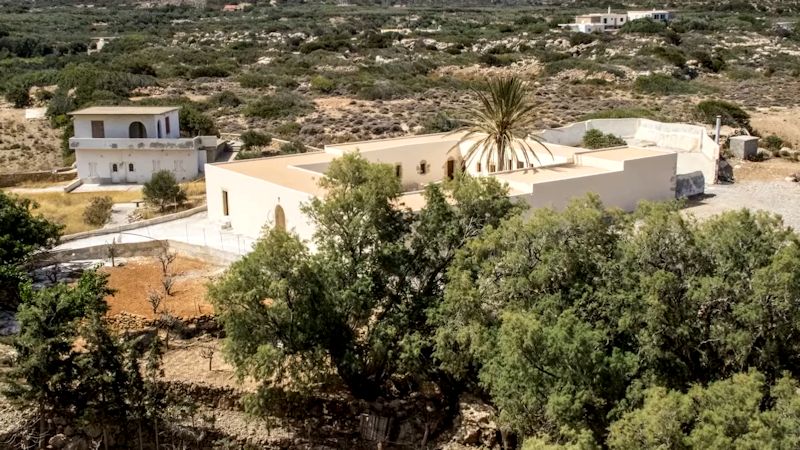 The nuns' cells as they are restored to day.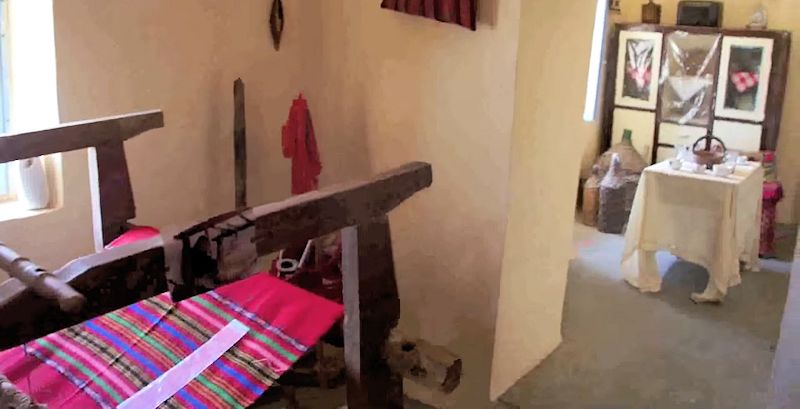 The old warehouses were turned into a museum where historical heirlooms and various objects from the life of the monks are kept and exposed.